Add a New Page to RapidSpike
Introduction
Many monitors in RapidSpike relate to pages. A page relates to any single webpage on your website that you want to monitor. It is quick and easy to add a page to your account.
Before you can add a new page, you must ensure you have added the website to your account.
Create a new Page
Go to Create > Page to open the setup menu.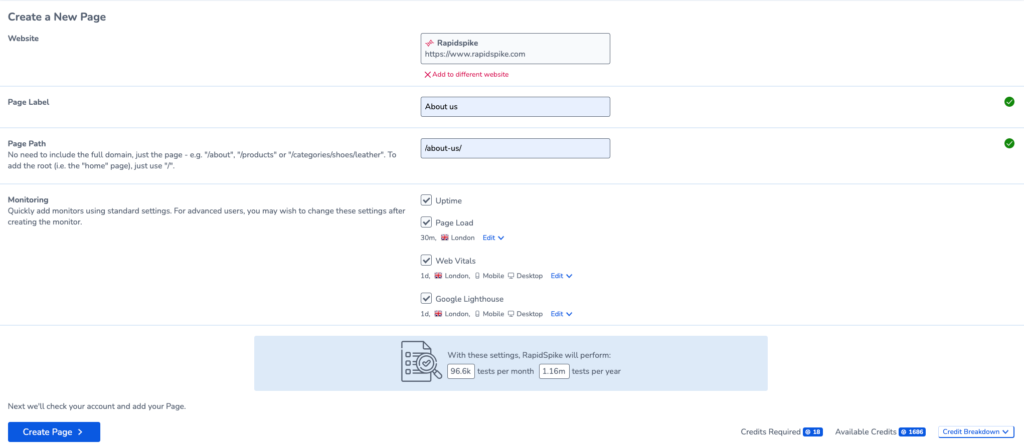 There are several options to configure your page:
Website: Select the website you want to add the page to. You can only add to an existing website.
Page Label: The name of your page in RapidSpike.
Page Path: Add the page (not the full URL). To add the homepage use "/".
You can view the credits required and available credits at the bottom of the page.
Configure Page Monitors
On this menu, you can configure page monitors for Uptime, Page Load, Core Web Vitals and Google Lighthouse:
Monitors can be added or removed after the page has been created.