View and Manage Your Credit Usage
You can view your current credit usage in your account settings. Your RapidSpike account includes a fixed amount of credits. Credits are allocated to different monitors; each time you set up a monitor, it uses some of your available credits. The amount of credits you receive is dependent on your plan.
To view your current credit usage, click the profile icon and select Account & Billing.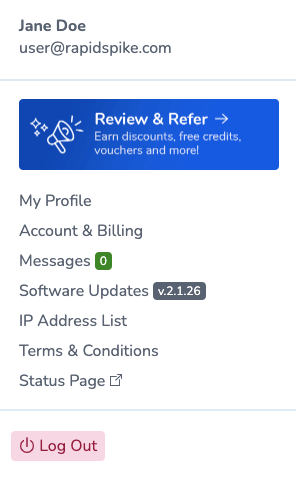 This page provides a full overview and breakdown of how many credits you have and the cost of each monitor currently active. Click View to see more details.
You can Buy More credits from this page.