Screenshot
The 'Screenshot' action is one of the most common actions you will use within your script. When the journey reaches this action it takes an image that can be viewed in the test result. We generally recommend at least one capture per step so you can gather more information in particular if a failure occurs.
IfGenerally speaking, it is important for a wait for element to be in place prior to the capture to allow time for the whole page to load rather than a few partially loaded elements.
Once you have conducted a 'Save & Check' the screenshots will populate making it easier to see how the new script interacts with your site. Alternatively, if you navigate to the 'Test Result' section in the left sidebar and select 'Script', you will be able to view each step in more details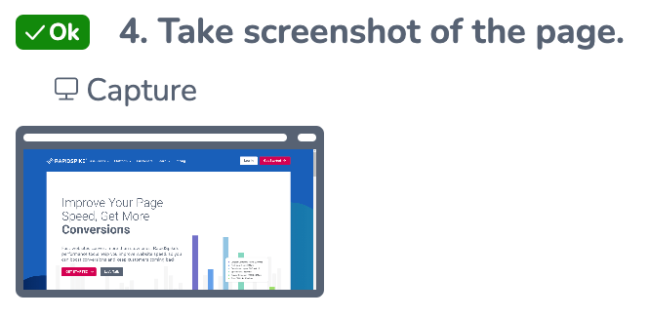 If you click on the 'Test Result' section you will see a collection of screenshots including a failure screenshot if the journey ended in a failure.