Track an individual element with your Page Load Monitor
With RapidSpike's advanced Page Load monitoring capabilities, you can track individual elements on any page you are monitoring. You can find out more about analysing your page load monitor data here.
Track an element
To track an element, go to your Page Load Monitor and go to the Elements List or Waterfall tab and select Explore this file.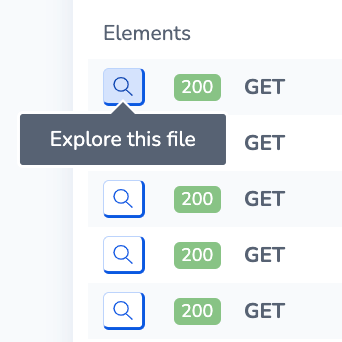 This will take you to the element details page where you can view more information about your element. To track an element, select Track in the top right of the page.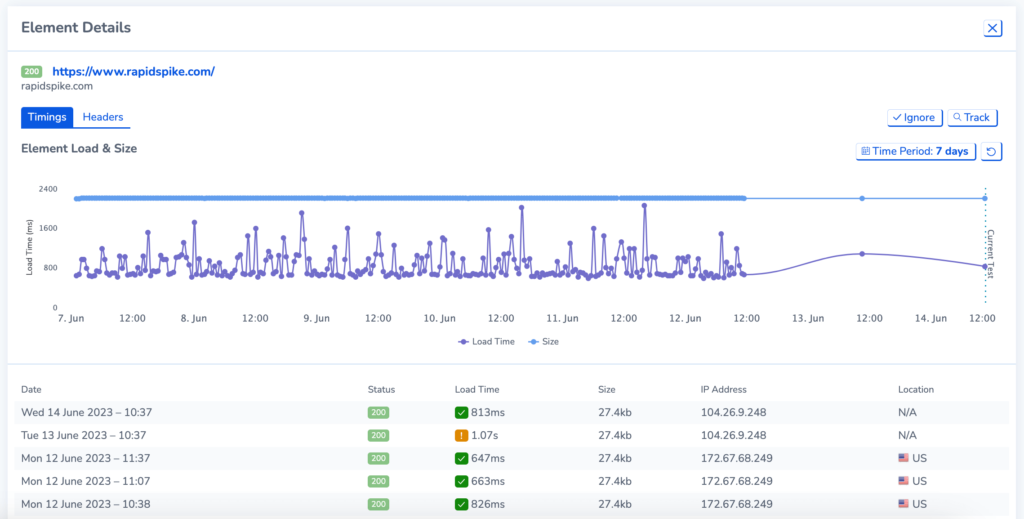 Go to Page Load > Tracked Elements to view all the data from your tracked elements together.