Set up a User Group
User Groups are created to manage user restrictions. By creating groups and assigning users to them, you can restrict the access of all users in a group based on tags, websites, and servers.
Create a User Group
Go to Settings > Users and Groups > Groups and click Add New Group.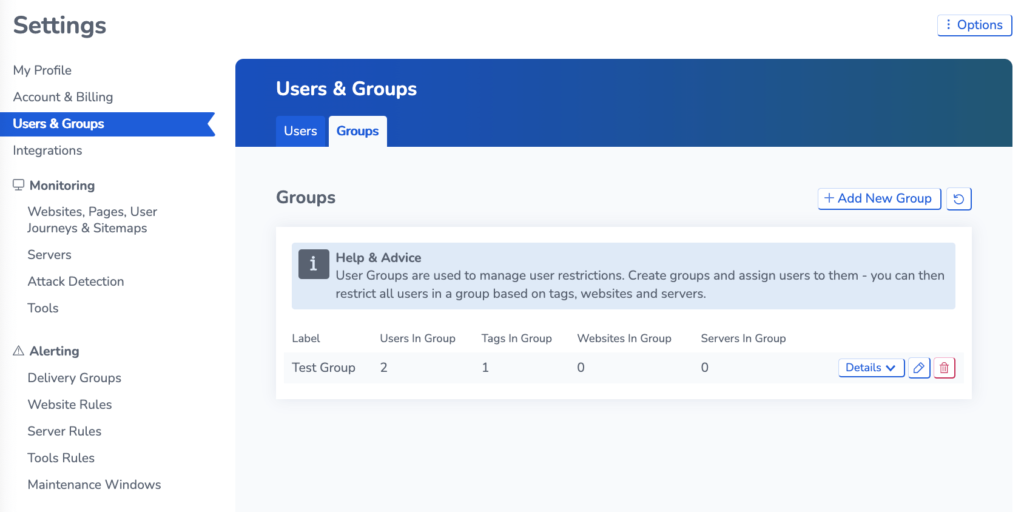 You will then be prompted to fill in the details for the new group:
Give the group a Label.
Select the Users you want to add to the group.
Assign Tags to the group. This will provide access to any websites with that tag.
Alternatively, select the Websites/ Servers you want to add the user to.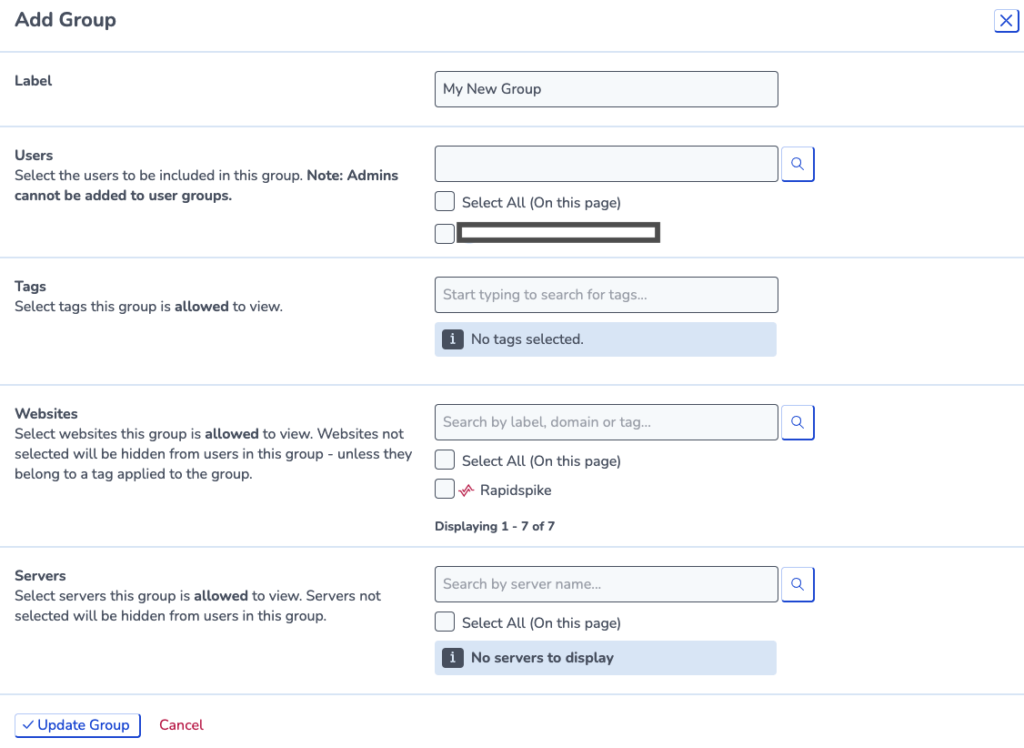 Add a User to a Group
To add a user to a user group, go to Settings > Users and Groups > Users and edit the user.
Users can be added to more than one group and will gain access to all websites in each group.